My journey began in September 2019. My destination was Sheffield in the northern centre of England, very close to the green hills of the Peak District national park. Beginning in October, I was ready to face new challenges at the small but lovely studio of Pottery West. Catherine and Matt West are specialized in stone and tableware with glazes developed by themselves. My aim was to learn how to throw at the potter's wheel, and at the same time, I wanted to get an insight into the daily routine and tasks of a small ceramic studio.


---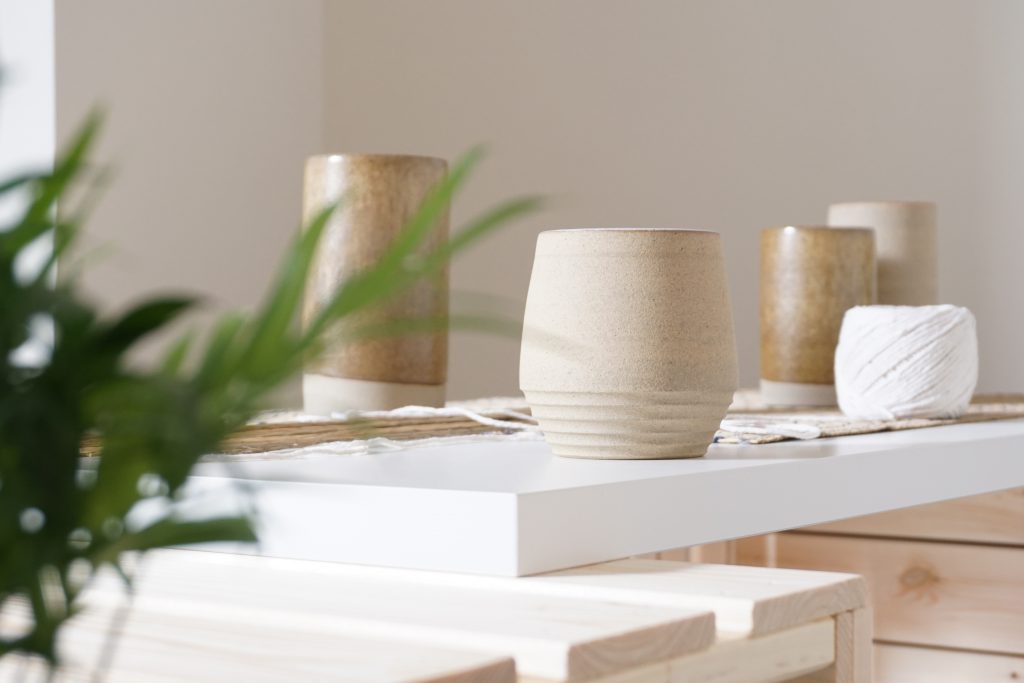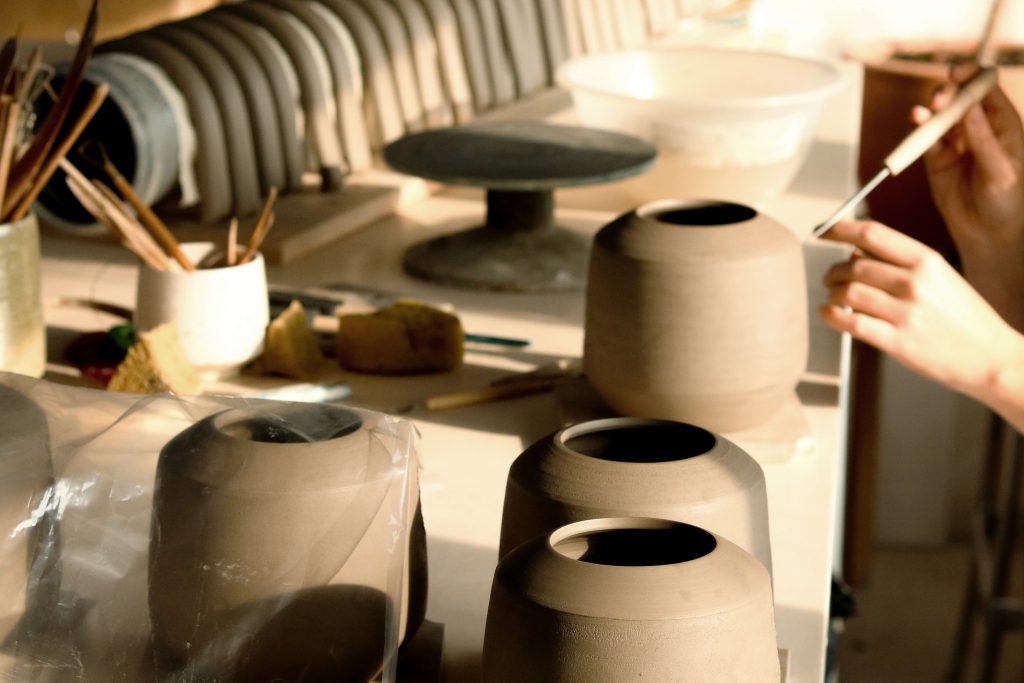 Initially, I had planned my stay until the end of March. Now that there are only a few days left until the end of the month and the last half year has passed so quickly, I have decided to extend my stay until September. Fingers crossed that everything goes well through this strange and unknown time and that I can continue working in Sheffield. For the past few months, I have spent quite a lot of time at the potter's wheel. I have learnt the basics of throwing freely and have gained firsthand experiences regarding the advantages and difficulties. Surprisingly I was able to get used to the new material quickly. The transfer of familiar procedures worked successfully and very soon I gained an awareness of the differences between porcelain and stoneware. However, my role is mainly supporting Catherine and Matt with their day-to-day production. This does not just include tasks such as throwing and trimming various articles at the potter's wheel. A large part of my work is also sanding the fired pieces after the bisque and glaze firing, waxing, glazing and wiping the pots after the first firing. Once a week I help with attaching handles and spouts to cups, mugs and teapots. Additionally I take care of preparing and recycling clay when necessary, and naturally I am involved in the preparation of the products for shipping.
After half a year of practicing, watching, and improving, I have finally gained enough experience to put my very own ideas into action. Apart from the creation of the early stages of the first simple cylinder forms, I now regularly work on my own designs, which I will adapt into stoneware pieces in the future. After a few months I can already see exciting contrasts between different ceramic materials and their thoughtfully applied production methods. My aim during the internship is to develop the first prototypes for a new series.