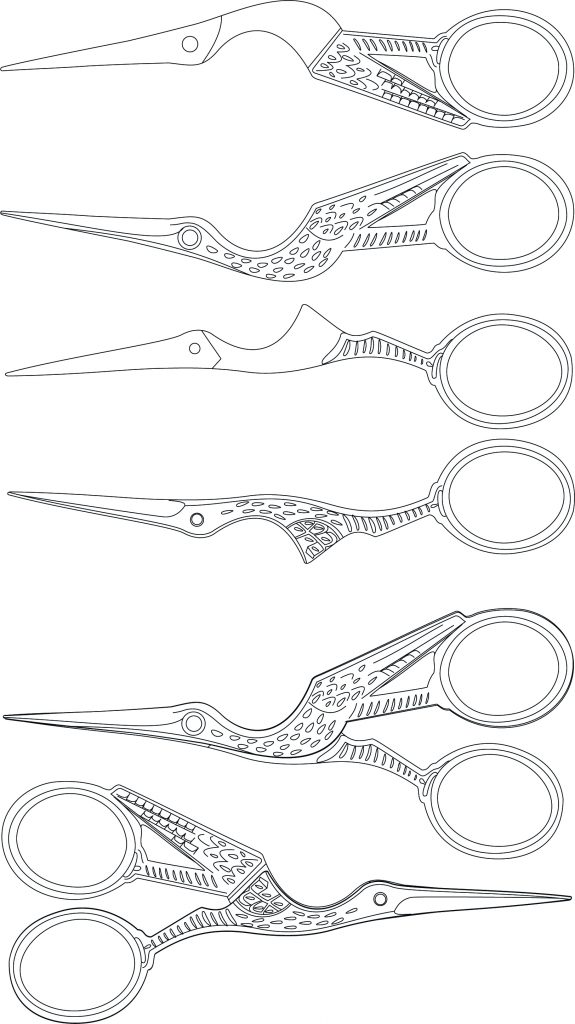 Adjacent to my studies in Halle I learned to use and love Adobe programs such as Indesign, Photoshop and Illustrator. They are still a valuable companion on my way to new ideas, the documentation of my own work and graphic visualisations. The current crisis situation changed my plans and with that my focus in the last weeks. Back in Germany, I would like to give you a small insight, of how I used my time during the past weeks.
In Sheffield I had the great opportunity to get to know the scissors manufacturer Ernest Wright Ltd. Impressed by the old craft of making scissors by hand with loving care and high quality, I did not hesitate to offer my help. In these difficult times it is particularly important to me to support small businesses. In addition to taking photographs, I supported the manufactory by creating illustrations of the current product range. These are mainly intended for simplified representations in print media for explanations and process illustrations.
From time to time, graphic works are a welcome contrast to my primarily practical work. For this reason, I am particularly pleased when I get the opportunity to apply my skills in a supportive manner.
---